Network Collab
Role Art Direction, design
Digital and print pitch for the release of Will Jay's single, 'Leading Man.'

'Leading Man' - a song about being typecast in the entertainment industry despite having the talent to be in the lead role. Using photography provided by Will Jay's team, I developed a concept that plays with repetition, transparency and close-up framing. These visual elements drive home the tenacity to try again and again despite being overlooked.

---
Print Promo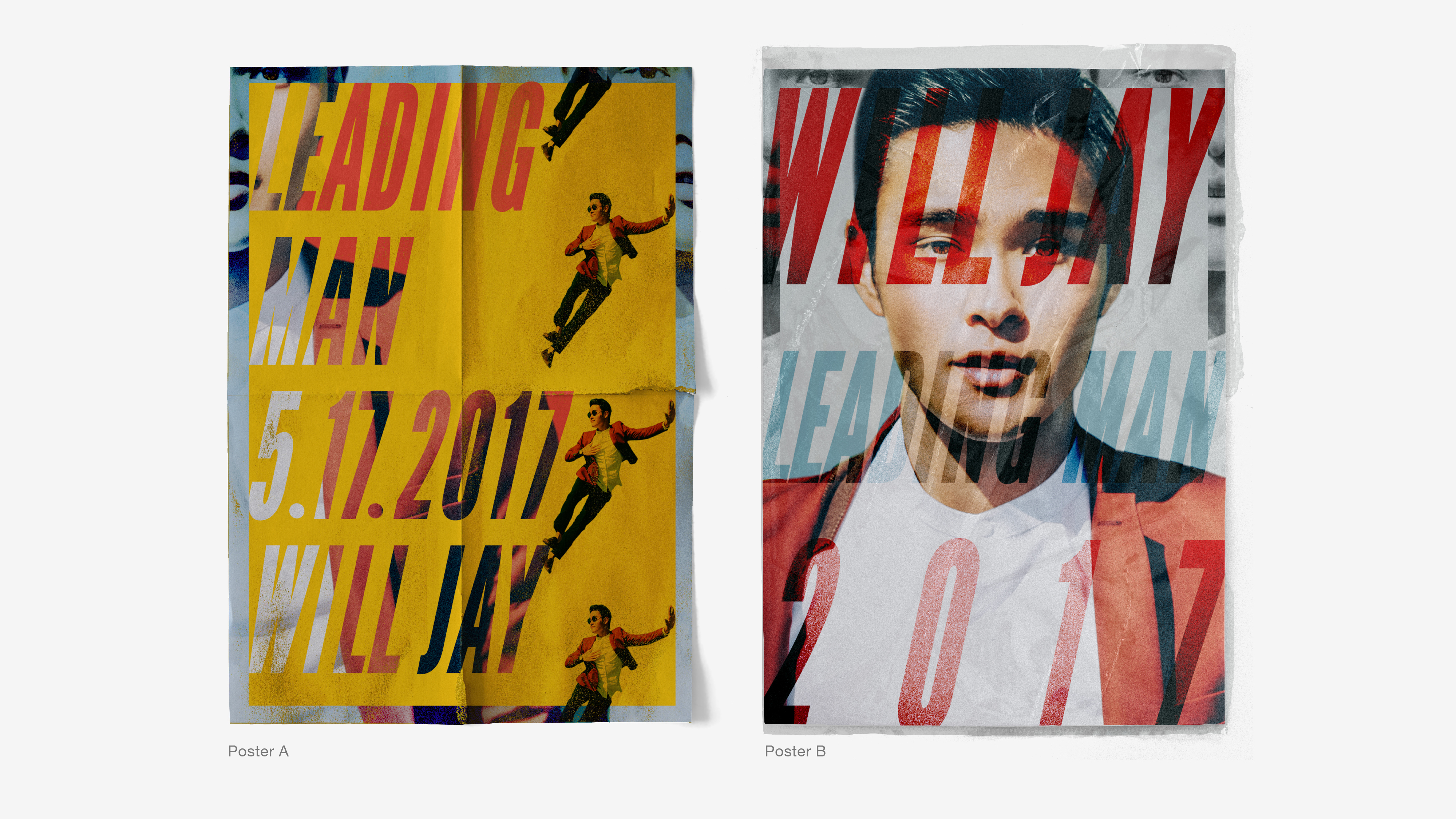 ---